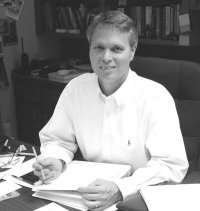 Welcome to Bob Perry's web page. If you've read one of Bob Perry's books, you'll find some extra information about the stories. If you haven't, maybe you'll get the opportunity to read one someday. Below is a message from Bob.
Hello,
I enjoy writing for many reasons, but the main satisfaction comes from sharing stories with others. There's no greater thrill than to have a reader tell you that a book made them think, smile, or feel. I try to write stories that are authentic and real. I hope they entertain, but I also hope they inspire and encourage the human imagination.
My latest book is Lydie's Ghost. It's about a young girl that meets a mysterious old woman at a castle-like mansion. The girl tries to discover the story that makes the old woman so interesting, while dealing with her own family struggles.
I'm currently working on an original play with the working title of "The Working Girls" set in the 1970's. I'm also thinking about adapting my novel Mimosa Lane into a play. The Broken Statue play was a fun project and I'm liking play writing. I hope the start a novel entitled Return from Wrath in the winter, but currently don't have any pages started. I do have about 80 pages started on a project called The Beast of Bakewell, but I've put it in storage for a while.
Let me know what you think. Contact me at:
Bob Perry
1936 N. Union
Shawnee, OK 74804
(405) 615-1105